Today (October 31), 68 households living in Huong Choa village, the most remote village in Huong Phung commune, Huong Hoa district, Quang Tri province, have been provided with essential supplies by MCNV officers and friends.
Each household has received a gift package consisting of 10kg of rice, cooking oil, fish sauce, salt, dried food, blanket, and clothes. Each gift package worth VND 420,000 (EUR 15), sponsored by MCNV donors from the Netherlands. Our heartfelt thanks to your generosity, our dear donors!
Huong Choa village is the most remote village in Huong Hoa district and has been terribly isolated since all roads leading to this locality were devastated by the flood. The majority of the local population are of Bru Van Kieu ethnic minority.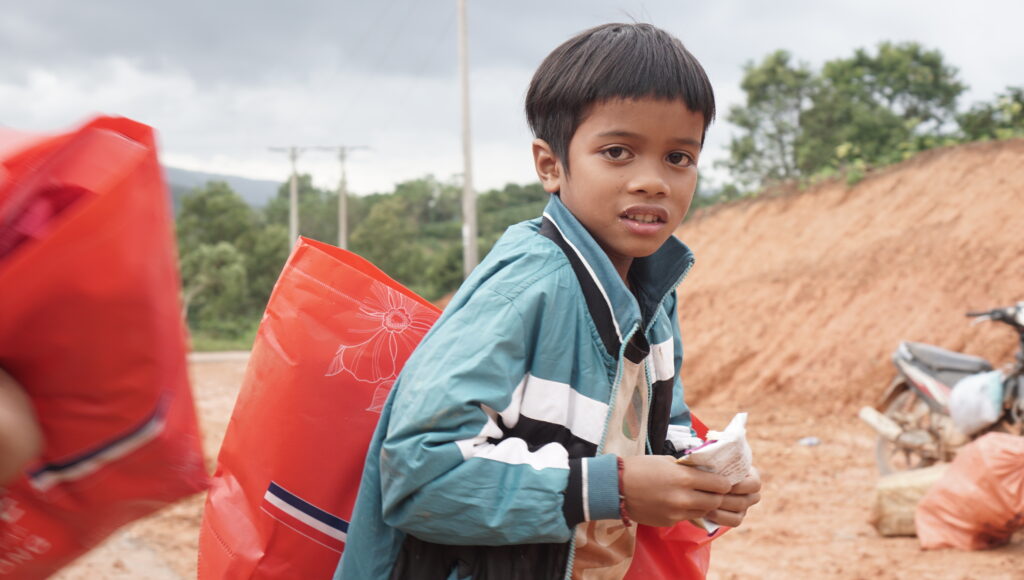 In addition, today, MCNV team joined hand with another charitable team from Dong Nai province to provide drinking water, clothes and food to 130 households in Chenh Venh, another affected village in the same commune of Huong Phung.
Chenh Venh village is not as isolated as Huong Choa village, however, the residents here are in serious shortage of water, especially clean water for drinking, since the water supply system here has been massively damaged by the flood, and is estimated to take a considerable amount of time for repair and renovation.